Product Details
BEYOND is a professional laser design software made for lighting professionals and used to create the world's highest quality laser shows and effects. It's designed for professional application of entertainment laser lighting, including live stages, concerts, TV shows and productions, music festivals, discoteques, Djs, clubs, nightclubs, bars, private events and rental companies. BEYOND supports all lighting protocols including DMX, ArtNET, MIDI, SMPTE timecode, OSC, and CITP (coming soon), making it easier than ever before to integrate lasers into any multimedia show or design. BEYOND provides you with a complete suite of tools to create any sort of laser display you can imagine, and then gives you the functionality to control your content however you desire (from a lighting console, PC, over timecode, from a MIDI device, or in combination with other multimedia elements). The BEYOND Essentials Software License can be purchased to run on any Pangolin hardware device and can be upgraded to an Advanced or Ultimate Software License. You can also try a FREE demo of BEYOND. This product will be licensed to your existing FB3, FB4 or QM2000 hardware.
Advanced LIVE control 
BEYOND has the world's most advanced live laser show engine, with incredible support for MIDI, DMX and ArtNet devices. Using BEYOND's powerful scripting tools, you can actually design your own custom profiles and maps for those devices as you see fit. Or if you need an easy button, just use one of our stock maps or profiles.
A true multimedia timeline
The BEYOND Multimedia Timeline allows you to combine laser, video, audio, DMX lighting and more, all in one easy to use and convenient place. Because of this, BEYOND is widely used throughout the lighting industry, as the main control systems for complete multimedia show performances (combining lasers, video, lighting, audio, pyro and more).
Incredible effect engine 
Color chases, cross fades, edge blending and more… Advanced effects like these can easily be programmed and controlled using BEYOND's powerful effect editors.
Related Products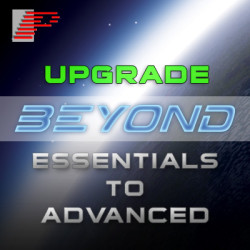 Lasers Software Licenses & Upgrades
Add to cart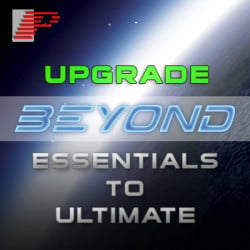 Lasers Software Licenses & Upgrades
Add to cart