Product Details
GX4pro is a processor / scaler for video wall or LED wall applications on demand that offers a whole series of essential functions, such as seamless switching between sources, transition effects, PIP, dynamic configuration of LED displays, audio management and multi-device splicing, i.e. the ability to combine multiple GX4pro connecting them via HDMI loop to achieve the perfect junction between multiple displays required, for example, in video walls.
Fully modular, beside standard with a HDMI (with loop), CVBS, VGA, DVI and a pair of audio analog connectors, it also comes with a empty module slots for any single input modules selecting from HDMI,DP,DVI,SDI,VGA,CVBS and USB modules to adapt the GX4pro to a particular application environment. The two outputs are instead DVI 2K (2048x1152 @ 60 Hz) with the possibility of choosing multiple resolutions, even customized, based on the display you want to use. Moreover Extended Display Identification Data (EDID management) make sure display perfectly spot to spot. The TAKE key on the front panel, already known to RGBlink users, allows, in addition to the preview, to change input with a transition effect, choosing from one of the 12 available.
GX4pro supports both embedded audio and audio from an external audio source with both external outputs (OUT L / R, also on 3.5 mm mini-jack). The RCA audio output is ideal for connecting the processor to dedicated audio systems, while the embedded audio for transmitting audio and video to remote LED displays including loudspeakers such as in digital signage applications.
GX4pro can work as LED display controller when universal senders cards is installed. There are 2 empty slots fitting for one 2.6 Mpixels sender card or two 1.3 Mpixels sender cards. RGBlink dedicated sender card module SubitoNX™ Quatro is an also an option to control LED display. It provides 2.3 Mpixels display up to horizontal 3840 pixels or vertical 1920 pixels, through 4 x RJ45 ports with the advantage to have a library of profiles available for quick configurations.
Picture-in-Picture (PIP)
Transition effects 
RGBlink instant TAKE with pre-Sync 
Audio controls
Support for additional input options
EDID management on board 
On board test patterns
Support for multi-device cascade
Two empty slots reserved for universal sender cards and RBGlink SubitoNX™Quatro sender module to install
Support for XPOSE 2.0 control
Support for RGBLink OpenAPI
Connectors
Input

Standard with HDMI In/Loop 2×HDMI-A 
                     DVI  1×DVI-I 
                     VGA 1×DB15
                     CVBS  1×BNC
1 specific slot up to 1 SDI input 
Select from  SDI In/Loop 2×BNC(1 In | 1 Loop) 
1 slot up to 1 SDI input 
Select from  DVI Module 1×DVI-I (DVI,VG A, YPbPr,CVBS)
                   HDMI Module 1×HDMI-A      
                   HDMI Module 2×HDMI-A (1 In | 1 Loop)
                   3G  SDI Module  2×BNC (1 In | 1 Loop)
                   USB Module 2×USB-A (1 In | 1 Backup)
                   HDBaseT Module 1×RJ45

Audio

IN L/R 2×RCA
OUT L/R 2×RCA 
Audio Out 1×3.5 mm Stereo Jack 

Output

DVI  2×DVI-I
2 slots up to 4 Gigabit ehternet ports
SubitoNX Quatro Module 4×RJ45  

Communication

Serial RS232 In 1×RJ11
Serial USB In 1×USB-B

Power
1×IEC 
Performance
Input Resolutions

DVI  |  HDMI
SMPTE 480i  |  576i  |  720p @ 50/59.94/60  |  1080i @ 50/59.94/60  |  1080p @ 50/59.94/60
VESA 800×600 @ 60  |  1024×768 @ 60  |  1280×768 @ 60  |  1280×1024 @ 60  |  1366×768 @ 60  |  
1600×1200 @ 60  |  1920×1080 @ 60
VGA
VESA 800×600 @ 60  |  1024×768 @ 60  |  1280×1024 @ 60  |  1366×768 @ 60  |  1440×900 @ 60  |
1600×1200 @ 60  |  1920×1080 @ 60
SDI
SMPTE 480i  |  576i  |  720p @ 25/30/50/60 Hz  |  1080i @ 50/59.94/60 Hz  |
1080p @ 23.98/24/25/29.97/30/50/59.94/60 Hz

Output Resolutions

Select from below or configure customized
DVI 
SMPTE 720p @ 30/50/60  |  1080p @ 30/50/60
VESA 1024×768 @ 60  |  1280×720 @ 60  |  1280×800 @ 60  |  1280×1024 @ 60  |  1360×768 @ 60  |  
1366×768 @ 60  |  1440×900 @ 60  |  1400×1050 @ 60  |  1600×1200 @ 60  |  1680×1050 @ 60  |  
1920×1080 @ 60   |  1920×1200 @ 60  |  2048×1152 @ 60  |  2560×816 @ 60

SubitoNX™ Quatro

RJ45 Digital Output Port (each port)
Capacity 2310000 pixels
Horizontal Range 3840 pixels
Vertical Range 1920 pixels

Supported Standard

SDI SMPTE 425M (Level A & B)  |  SMPTE 424M  |  SMPTE 292M  |  SMPTE 259M-C  |  DVB-ASI
VGA UXGA
HDMI 1.3
Related Products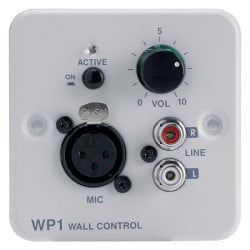 Add to cart
Add to cart