Product attachments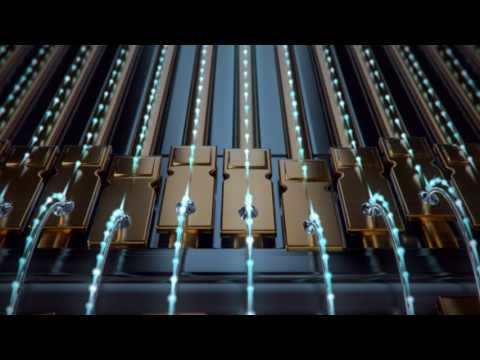 Product Details
The MCTRL4K is a 4K×2K independent controller developed by NovaStar. With up to 3840x2160 @ 60 Hz loading capacity of a single unit, it can support any custom resolution within this range as required, thus meeting the on-site configuration requirements of super-long or super-large LED displays. In Multi-card mode, the MCTRL4K can be used as two independent controllers, making the images of two input sources perfectly displayed on the screen. What's more, the MCTRL4K supports HDR function and can work with A8s/A10s to greatly enhance the image quality of the screen, presenting more vivid and clearer images.
Provides complete input connectors, including 1 ×DP 1.2, 2 ×dual-link DVI and 1 ×HDMI 2.0.
Supports 16 × Gigabit Ethernet ports and 4 × fiber optical outputs.
Supports 3 video bit depths: 8-bit, 10-bit and 12-bit.
Supports both Mosaic and Multi-card modes when dual-link DVI is used.
Supports HDR10 which can greatly enhance the image quality of the screen, presenting more vivid and clearer images.
Supports super high resolution settings with NVIDIA graphics card.
Adopts innovative architectural design to enable smart configuration, which can greatly shorten the stage preparation time.
Adopts NovaStar G4 engine to realize a perfect image display with no flickering and scanning lines, but fine quality and good sense of depth.
Supports the new generation of pixel level calibration technology of NovaStar to bring a fast and efficient calibration process.
Implements white balance calibration and color gamut mapping to ensure colors are faithfully reproduced.
Supports screen configuration at any time without a PC.
Supports easy and quick manual adjustment of screen brightness.
Supports screen configuration via Web interface.
Supports cascading multiple controllers for uniform control.
Supports various video formats.
Screen pixels
4.1-8.8 million pixels
Output qty.
16
Input source
DP 1.2, HDMI 2.0, Dual-link DVIx2
Max width & height

Max width 7680

Max height 7680

Other features
HDR, 3D, low latency, Neutrik connector, webpage control
Input resolution
up to 4096 x 2160 @ 60 Hz